Medicare Advantage Plans, sometimes called "Part C" or "MA Plans," are a bundle of Medicare Part A, which covers hospital care, and Part B, which covers medical care outside the hospital. They are usually offered by Medicare-approved private companies that must follow the rules set by Medicare. Most Medicare Advantage Plans also include drug coverage (Part D).
The majority of Advantage plans also include dental, vision, and hearing care benefits.
In most cases, these plans only apply to services from health care providers and hospitals that are covered under the plan's network.
There are several types of Medicare Advantage plans, each with its own advantages and disadvantages. Keep reading to learn more about the common types of Medicare Advantage plans available and find out which one might be the right option for you.
Different Types of Medicare Advantage Plans
Health Maintenance Organization (HMO Plans)
HMO plans are perhaps the most popular type of Medicare Advantage plans and cover healthcare services by providers within a defined network. More than 28 million Americans enrolled in Medicare Advantage in 2022, and 59% of them chose HMO plans.
With HMO plans, your out-of-pocket costs are often lower when compared to other plans. In fact, as of 2022, the average out-of-pocket limit on HMO Plans is $4,365, which is significantly lesser than the average limit for all Advantage plans—$4,972. However, your choice of healthcare providers is limited to your plan's network, except for emergency care.
Things You Should Know Before Choosing HMO
HMO refers to a network of doctors, hospitals, and healthcare professionals who provide services at discounted rates, and in return, policyholders are required to stick with members of the network. This means you can only access healthcare services from doctors, hospitals, and other healthcare providers in the plan's network and geographical coverage area, except in the case of:
Emergency Care
Out-Of-Area Urgent Care
Temporary Out-Of-Area Dialysis
Since there are more HMO Advantage plans than any other type, you usually have several options. They are also one of the cheapest forms of health insurance, but you will still have to pay the entire bill for services received from healthcare providers outside the network. A few plans might come with a point of service (POS) option, which allows you to choose out-of-network providers for specific services, albeit at a higher cost.
In most cases, HMO Plans cover prescription drugs. If you want Medicare drug coverage (Part D), you can choose one that offers prescription drug coverage. On the other hand, if you select an HMO plan without drug coverage, you can't join a separate Medicare drug plan.
Remember, you have to get a referral to see a specialist under HMO Plans, except for in the case of yearly screenings like mammograms. You must also obtain prior approval for certain medical services. Talk to your insurer to learn more about this plan.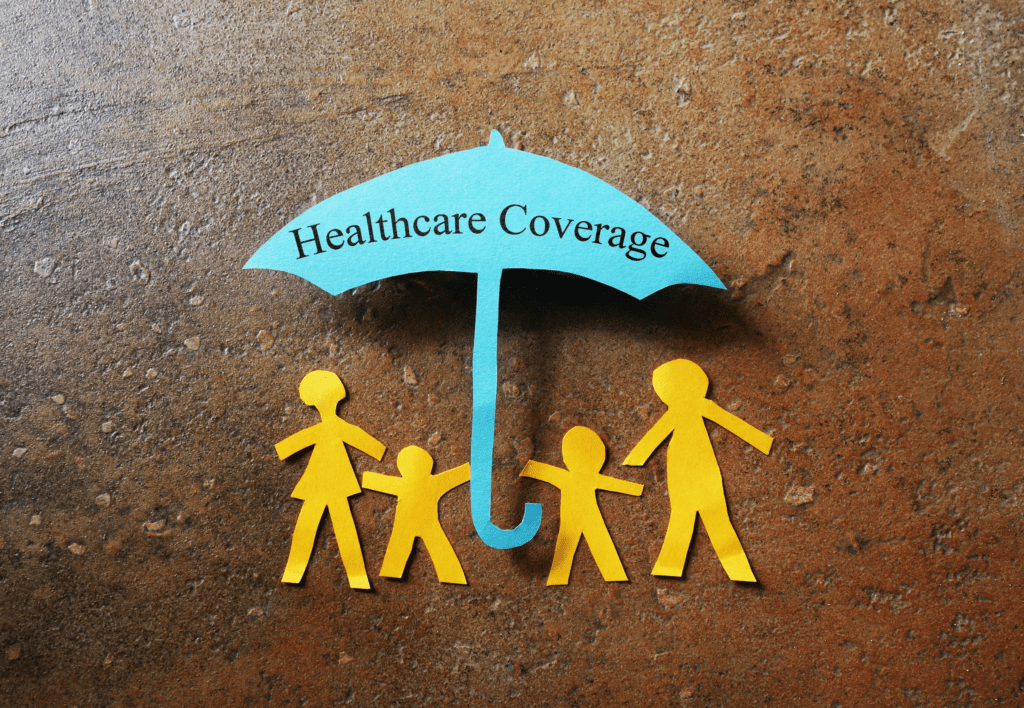 Preferred Provider Organization (PPO)
A PPO Plan is a type of Medicare Advantage Plan (Part C) offered by a private insurance company. About 40% of people enrolled in Medicare Advantage have a PPO plan.
PPO Plans have a network of doctors, hospitals, and other healthcare providers, and you need to pay less if you stay within this plan's network. However, unlike with HMO plans, you also have the option of using out-of-network providers for covered services, but usually at a higher cost. On an average, out-of-pocket limits on in-network services in 2022 range from $9,228 to $9,452, based on whether you choose local or regional PPOs. Under this plan, you're always covered for emergency and urgent care.
You also don't have to choose a primary care physician, and you don't need referrals to consult a specialist. This lets you save time and get treated faster when you already know the type of specialist you need.
In most cases, prescription drugs are covered under PPO Plans. Like with HMO plans, you can't join a Medicare drug plan (Part D) if you join a PPO Plan that doesn't offer prescription drug coverage. So if you want drug coverage, talk to your insurer and choose a plan that meets your needs.
Private Fee-For-Service (PFFS) Plans
The third type of Medicare Advantage Plan is a Medicare PFFS plan which is also offered by private insurance companies. These plans may be network-based or not, and they require non-network providers to accept both Medicare reimbursement and the plan's terms and conditions. Most PFFS plans don't cover prescription drugs, but you can join a separate Medicare Drug Plan (Part D).
The plan determines how much you must pay when you get care.  This will be notified to you in the "Annual Notice of Change" and "Evidence of Coverage" documents that it sends each year.
Depending on whether your PFFS plan has a network or not, you will have access to healthcare providers within that network, or you can go to any doctor or hospital that accepts Medicare and your plan's terms and conditions.
One disadvantage is that not all health providers who accept Medicare will agree with your plan's terms and conditions, and they can accept or reject your plan on any visit at their discretion. Therefore, you need to find out if they accept your coverage before every visit.
There is no need to choose a primary care doctor or get a referral to see a specialist in PFFS Plans.
Special Needs Plans (SNP)
More than 4 million people are currently enrolled in Special Needs Plans. These plans are usually customized to meet the specialized care needs of individuals with diabetes or other chronic conditions. People who qualify for both Medicare and Medicaid or live in a nursing home are also eligible for SNP coverage. A healthcare provider or social worker may recommend one of these plans to you if you qualify.
If you're considering enrolling in a Medicare Advantage plan, you'll want to compare the pros and cons of different types of coverage to find the best option. At HealthMarkets Insurance, we offer a broad spectrum of healthcare insurance and services, including Medicare Advantage plans. Our team is well aware that there is no one-size-fits-all solution when it comes to choosing the right medicare plans, and they will guide you through a comparison of the plans and prices. If you want to find the right insurance policies at affordable prices, book a free consultation call with us today.