Medicare Advantage programs have surged in popularity among older Americans. Approximately 30 million people are now enrolled in these private insurance plans, which offer more benefits than the original state-run Medicare plan.
Enrollment in Medicare Advantage plans has nearly tripled over the last decade, and this pace doesn't seem to slow down in the next few years. By the end of 2023, it's projected that more than half of Medicare beneficiaries could choose Medicare Advantage programs over the traditional plan.
These privatized plans may sound enticing as they offer extra coverage. However, it's important to carefully read the fine print of Medicare Advantage programs to avoid unforeseen out-of-pocket costs. Let's look at the main disadvantages and learn how to avoid any surprises.
Overview of Medicare Advantage Plans
Medicare Advantage plans are government-approved programs run by private insurance companies that bundle Medicare Part A and Part B into one plan, also known as Part C. Most of them usually include prescription drug coverage and additional benefits such as vision, dental, and hearing coverage.
Each Medicare Advantage plan may have different out-of-pocket costs and different rules to avail them.
Coverage Choices for Medicare
When it comes to Medicare coverage, beneficiaries have two main options: Original Medicare and Medicare Advantage Plans. Original Medicare includes Part A (hospital insurance) and Part B (medical insurance), while Medicare Advantage Plans provide coverage through private insurance companies.
The most common Medicare Advantage plan types include:
Health Maintenance Organization Plans (HMO)

Preferred Provider Organization Plans (PPO)

Special Needs Plans (SNPs)

Medicare Medical Saving Accounts (MSAs)

Private Fee-for-Service Plans (PFFS)
Disadvantages of Medicare Advantage Plans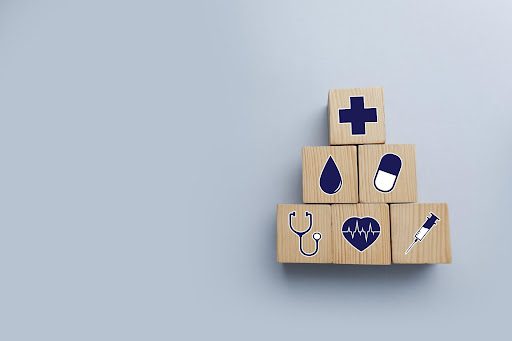 While Medicare Advantage Plans offer additional benefits that entice millions of older Americans, they also come with several disadvantages. It's important to understand them to stave off costly health conditions and make the most of your healthcare coverage. Here are some of the drawbacks:
Limited Provider Networks
When it comes to health providers' network flexibility, Medicare Advantage plans are usually limited. They often have more restrictions than Original Medicare on which doctors and medical facilities you can use.
You'll most likely need to approach healthcare providers in the plan's network. This means that if you see a doctor outside of the network, you'll end up paying the full cost of the visit out of your own pocket.
Some Medicare Advantage plans may have very narrow networks, which can limit access to healthcare providers even more. This can be particularly problematic for beneficiaries who live in rural areas or who have complex medical needs that require specialized care.
You must also pay closer attention to your plan's network if you're a travel enthusiast, as you may have difficulty finding a provider who accepts your plan.
Higher Out-of-Pocket Costs
Medicare Advantage plans offer additional benefits not covered by Original Medicare, but they may also require beneficiaries to pay more for certain medical services.
Plans have a yearly limit on what you pay out of pocket for hospital and medical services. Your coverage kicks in once you reach that limit, and it will pay for the rest of the year. For 2023, the maximum is set at $8,300.
However, some of these plans may have higher out-of-pocket costs for hospital stays, skilled nursing care, and ambulance transportation. In addition, some plans may require beneficiaries to pay a percentage of the cost of certain medical procedures.
Higher out-of-pocket costs can be a disadvantage for people who live with chronic medical conditions or require frequent medical care. These costs can add up quickly and may be difficult for beneficiaries on a fixed income to afford.
These plans also impose copays, deductibles, and other out-of-pocket costs, making it complicated to predict your actual healthcare cost.
Restrictions on Specialists
Medicare Advantage plans typically have a set network of healthcare providers, and beneficiaries may be required to see a primary care physician before being referred to a specialist who also needs to be part of the plan's network.
Some plans with this restriction can limit access to specialized care, particularly if the plan's network doesn't include specialists who can provide the necessary treatment.
Potential for Yearly Plan Changes
Medical Advantage programs change every year, including plan benefits, coverage details, deductibles, premiums, copayments, and provider networks. These adjustments can significantly impact a beneficiary's healthcare coverage, particularly if the changes result in higher costs or reduced access to healthcare services.
These yearly changes can be particularly problematic for enrollees who have established relationships with healthcare providers no longer in the plan's network.
Prescription Drug Restrictions
Medicare Advantage plans may come with restrictions on prescription drugs. Some of these supplementary healthcare plans may have different formularies, lists of covered drugs, or requirements to get them when compared with Original Medicare.
The Solutions of Medicare Advantage Plans Pitfalls
Medicare Advantage plans offer many benefits and cost savings, but sometimes some people don't pay attention to details and choose a program that won't meet their expectations. To avoid these pitfalls, you can take several steps, including:
Researching plan provider networks before enrolling

Understanding the plan's cost-sharing requirements

Checking if your preferred doctor, hospital, and specialists are covered under the plan

Review the plan's provider network before enrolling. 

Understand the plan's maximum annual out-of-pocket and other cost-sharing requirements

Check if the plan offers additional benefits, such as dental, vision, or hearing coverage

Understand the rules for out-of-network and emergency care

Keep track of

plan changes and updates

, and review their coverage annually during the open enrollment period

Considering supplemental travel insurance

Staying in-network for care whenever possible
By proactively researching, understanding plan details, and regularly reassessing your needs, you can avoid potential drawbacks and make the most of your Medicare Advantage plan. Remember, informed decision-making is key to ensuring the best healthcare outcomes and financial security in your retirement years. At HealthMarkets Insurance – Eric Zawick, our insurance consultants are ready to help you understand the benefits of Medicare coverage. We are a licensed insurance firm that can offer Medicare Advantage plans and Medigap throughout the US. Contact us today at (248) 850-40-00 and get a quote!