If you are approaching your 65th birthday, then it's time to think about the Medicare coverage you need. Your available options are Original Medicare, which is a government-run program for covering Part A (hospitalization) and Part B (doctors and outpatient services), or a Medicare Advantage (MA) plan, which includes Parts A and B and, in most cases, Part D prescription drug coverage (and more) as well. Here at HealthMarkets Insurance – Eric Zawicki in Troy, MI, our goal is to explain your Medicare Advantage plans and help you select the best plan for your needs.
Who Needs a Medicare Advantage Plan and Why?
When you enroll in Medicare, you'll undoubtedly see plenty of ads for signing up for additional insurance. You'll probably wonder why you'd need a Medicare Advantage plan when you have Medicare. The fact is that although Medicare will cover a relatively large portion of your healthcare bills, it won't pay for everything. That's where having a Medicare Advantage plan comes in handy. The Medicare website outlines what you could owe out of pocket when you need care. You could be responsible for paying some sizable co-payments, deductibles, and even coinsurance costs. For example, Medicare will pay for 80% of doctor services under Medicare Part B, leaving you to pay the other 20%. So, if you require a $100,000 surgery, you will owe $20,000 yourself. Adding a Medicare Advantage plan helps you by covering those large bills.
Increased Medicare Advantage Plan Enrollment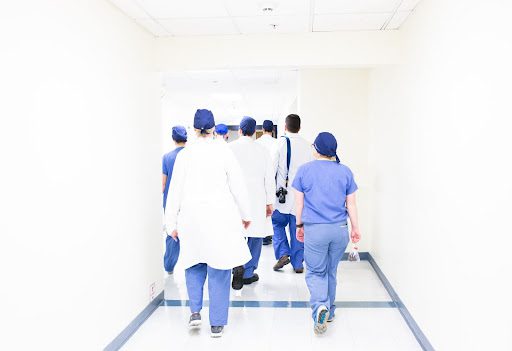 Medicare Advantage plans provide health insurance benefits to Medicare-eligible individuals under contracts between the federal government and private insurers. Over the last twenty years, Medicare Advantage plan enrollments have steadily increased. According to AARP, they've shot up to the point that 42% of Medicare beneficiaries were enrolled in them as of 2021.
What Are Medicare Advantage Plans?
A Medicare Advantage plan (aka "Part C" is provided by a Medicare-approved private company, like Health Markets in Troy, MI, that must adhere to all the Medicare rules. They're another way to get your Medicare Part A and Part B coverage and more. Most Medicare Advantage plans include drug coverage (Part D). They are classified into several specific types, each one having its own set of rules that pertain to how you will be receiving services covered under Medicare-covered Part A and B and your supplemental benefits.
How Medicare Advantage Plans Work
When you're enrolled in a Medicare Advantage Plan, Medicare will pay a fixed amount each month to the company providing your coverage. Your Medicare Advantage plan will provide the majority of your Part A and Part B coverage in addition to what is provided by Original Medicare. So, you'll need your Medicare Advantage plan card to access any Medicare-covered services. However, keeping your red, white, and blue Medicare cards in a safe place is also essential if you ever must switch back to your Original Medicare. Your plan will limit the amount that you'll have to pay out-of-pocket for covered services annually. In most cases, you'll have to use participating health care providers within your plan's network. For example, many programs don't cover any services from providers outside the plan's network and service area. The most common Medicare Advantage plan types include:
Health Maintenance Organization (HMO) Plans
Preferred Provider Organization (PPO) Plans
Private Fee-for-Service (PFFS) Plans
Special Needs Plans (SNPs)
According to Medicare.gov, a few less common Medicare Advantage plan types might also be available, including HMO Point Of Service (HMO-POS) plans and Medicare Medical Savings Account (MSA) plans.
Medicare Advantage Plan Benefits
Some plans provide even more benefits than would be covered under Original Medicare. You'll find that the majority of Medicare Advantage plans are generally offering coverage for several necessary items that Original Medicare won't cover, like:
Dental services
Fitness programs and gym memberships
Hearing
Other services that promote health and wellness
Over the counter (OTC) drugs
Transportation to doctor visits
Vision
Other plans could also tailor the benefit packages to offer multiple benefits to chronically ill enrollees. Those packages usually provide benefits that are customized for treating specific conditions. Be sure to check before enrolling to see exactly what benefits a plan offers, whether you qualify, and an outline of any limitations.
Medicare Advantage Plan Rules
The companies offering Medicare Advantage plans receive a fixed monthly payment from Medicare for your care. Medicare sets the rules for all those companies. All Medicare Advantage plans generally charge varying out-of-pocket costs and have different rules for getting services, like whether you must have a referral for seeing a specialist. Another limitation could be that you can only go to sure doctors, facilities, and suppliers belonging to the plan for any non-urgent or non-emergency treatment. It's also important to remember that those rules are subject to change annually.
Eligibility
If you've been wondering if you're eligible for a Medicare Advantage plan, eligibility is simple. Any individual who currently has Medicare Parts A and B is qualified. All you must do is choose a plan and then apply. We can help you with the application process.
Cost
What you end up paying for your Medicare Advantage Plan depends on several factors. However, most Medicare Advantage plan providers offer low monthly premiums. Some Medicare Advantage plans might not even charge monthly premiums at all. Each year, Medicare Advantage plans will determine and set the exact amounts they'll be charging for everything from monthly premiums to services and deductibles. It's always the plan, not Medicare, that decides how much you're going to pay for any covered services that you receive. And the amount that you pay for your plan can only change once per year, which is on January 1st.
Call Us Today
As you're figuring out how to manage your health care coverage in retirement, you should consider talking to one of our financial representatives. We'll be happy to help you decide on the following steps to take. At Health Markets in Troy, MI, we can help you choose the right Medicare plan to suit your individual needs. So, call us today to find out more.