Medicare is a federal program that offers healthcare coverage to the elderly and those with specific disabilities. Certain younger people with disabilities and people of all ages with end-stage renal disease (permanent kidney failure requiring dialysis or a kidney transplant) are covered under the Medicare government-sponsored health insurance programs. Most of these are covered under Medicare coverage, part A and part B.
In order to receive Medicare benefits, you must pay monthly premiums for both parts A and B. Your monthly premium amount depends on whether you have received Social Security retirement.
But while Part A and Part B are covered under a standard Medicare plan, some additional expenses and prescriptions can add a considerable burden. This is where a Medicare supplement plan comes into play.
Understanding Medicare Supplement Plans and Prescription Drug Plans
In this blog, we will understand how Medicare supplement and prescription drug plans work and why they are crucial to helping you stay secure and insured.
What Does Medicare Supplement Insurance Refer To?
Medicare Supplement insurance (Medigap) is a supplemental policy that helps pay some of the costs not covered by Original Medicare. Medigap policies provide coverage for things like hospitalization, skilled nursing facility care, hospice care, home health services, and durable medical equipment.
To understand how a standard Medicare plan works, we must first understand the basics of Medicare policies. A Medicare plan is broken up into categories like:
Medicare Part A, covers hospital, nursing facility or hospital stay, home health care, and other medical requirements mentioned in your insurance

Medicare Plan B covers doctor visits, home health care, lab services, outpatient healthcare, medical equipment and supply costs, and preventive health services like medical examinations, health screenings, shots, and more.

Medicare Part D is a special add-on or supplement plan that covers generic and brand-name prescription drugs. Although some insurance plans can come with Medicare Part D coverage, Part D will have to be a stand-alone prescription drug plan or a Medigap plan/Medicare supplement plan that adds on to your Medicare plan.
Medicare supplement plans are private insurance policies that go along with Medicare. These plans are sold directly to individuals and are regulated by the individual states. There are many different types of Medicare supplement plans, including HMOs (Health Maintenance Organizations), PPOs (Preferred Provider Organizations), POS (Point-of-Service) plans, and MSAs (Medical Savings Accounts).
How to Know if You Need a Medicare Supplement Plan?
If you are eligible for Medicare Part A and B, you probably don't need a Medicare supplement plan. However, if you are eligible for only Medicare Part D, you might consider getting a Medicare supplement plan.
You need to check with your current Medigap provider to find out what they cover. You may want to look at different plans before you get sick. Contact your current Medigap company if you have any questions about your Medigap plan.
Can I Use My Medigap Policy to Buy a Medicare Prescription Drug Plan?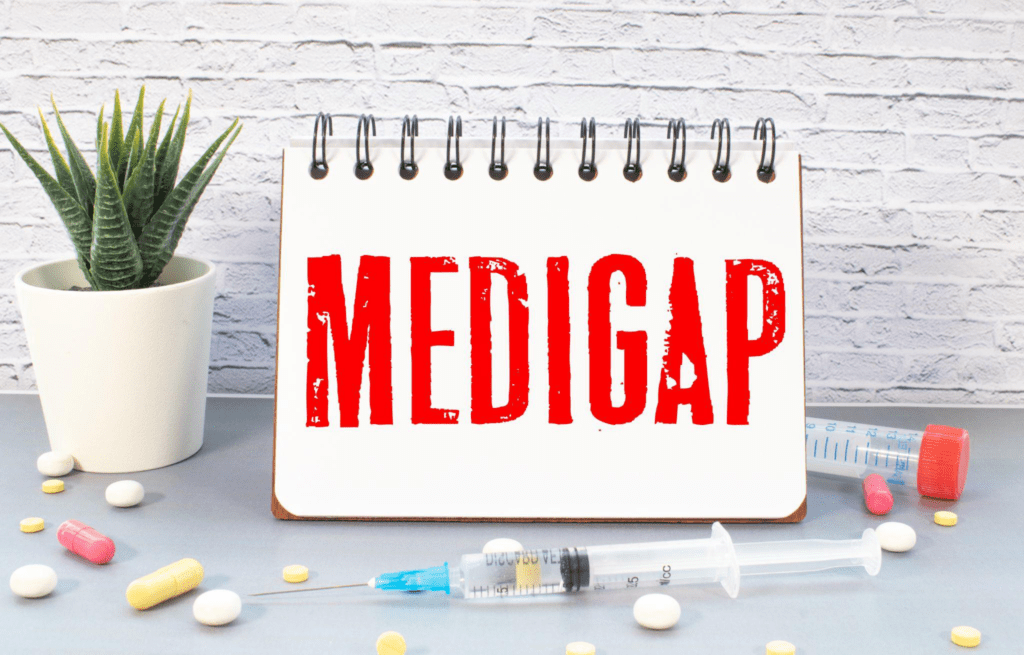 Yes, you can purchase a Medicare Part D prescription drug plan through your Medigap policy. However, you should make sure that you select a plan that meets your specific needs. Your current Medigap policy may limit how much money you can spend on prescriptions each month.
Differences Between Medicare Supplement Plans and Medicare Prescription Drug Plans
Medicare Supplement plans and Medicare Prescription Drug plans both offer similar benefits. However, Medicare Supplement plans often cost less than Medicare Prescription Drug plans. When opting for either of the two, remember the key differences between the two.
Medicare Supplement Plans
Are sold by private insurance companies and provide coverage for out-of-pocket expenses that Medicare doesn't cover.

Are not required to cover all of Medicare's costs, but they must at least cover the same number of benefits as Original Medicare.
Medicare Prescription Drug Plans
Are sold by private insurance companies and provide coverage for prescription drug costs.

Must include coverage for all of the benefits that original Medicare provides.
How to Choose the Right Medicare Supplement Plan
The first step is to determine whether you qualify for Medicare Parts A and B. Then, look at your current Medigap policy to find out what types of benefits it offers. Next, consider your personal situation and evaluate your budget. Finally, compare the prices of various Medicare Supplement plans to find the best fit for you.
Where Can You Get Help Choosing the Right Medicare Supplement Plan?
Call your current Medigap insurer or go online to their website to ask questions and request information. You can also contact the National Association of Insurance Commissioners (NAIC), which provides free consumer assistance.
Final Words
Whether opting for the Medicare prescription drug plan as a stand-alone plan or supplementing it with your insurance, it is always helpful to take the guidance of a healthcare expert who can help you navigate the various options and choose the ideal options that are apt for your requirements.
HealthMarkets Insurance offers a broad spectrum of healthcare insurance and services, including Medicare Advantage plans. Since every individual has unique requirements, there is no one-size-fits-all solution when it comes to choosing the right medicare plans.
At HealthMarkets, we can help you find the right healthcare plan for your needs and will guide you through a comparison of the plans and prices, providing the best plan that suits your needs. If you want to find the right insurance policies at affordable prices, book a free consultation call with us today and make sure your health is protected and insured.